Huawei has launched their flagship mate series phone on 19th sep 2019. The highlight of the mate series phone is that they have designed with best in class hardware and without proper android support.
Since US banned Huawei smarphones ,they lose an access for google. We can't download any google apps in this mobiles.
Huawei is the fast growing chinese smartphone company in the world. They are the best competitors for Samsung and Apple.
They have launched their flagship mate series phone on 19th sep 2019 qnd expected to be released in october 2019. After blacklist by US, Huawei has launched this smarphones wihtout google apps services. So Huawei Mate series phones don't have any google apps like Chrome, Google drive and youtube. Instead of Google play store Huawei has made their own app play store. Users can't install google software later also. Hereafter upcoming Huawei mobiles won't have google apps.
As of now they have added three new handsets to its flagship mate series- The Huawei Mate 30 product family consists of Huawei Mate 30, Huawei Mate 30 Pro, Huawei Mate 30 5G, Huawei Mate 30 Pro 5G and Porsche design Huawei Mate 30 RS.
Huawei Mate 30 Pro is well designed with extreme curvature which leaves no space for buttons on the side. The ultra curved screen gives you the natural touch and outstanding viewing experience. This phone runs EMUI 10 on top of Android 10 and above version which gives you a new expereince. It is available in 4 different colors-Space Silver, Cosmic Purple, Black and Emerald green.
It has many features like touchless gesture control, side touch control, 6.53" FHD+OLED horizon display, Endless screen, IP68 water resistant and better power management system.The entry level Mate 30 pro comes with 8GB, 256GB storage capcity which price starts at €1099 and The same model with 5G network price is €1199.Porsche design Huawei Mate 30 Pro offers 12GB, 512GB storage which price falls under €2095. It has fingerprint readers and 3D scanning hardware
Huawei Mate 30 pro's Kirin 990 mobile platform is built on 7nm+EUV process with powerful mali-G76 MP16 GPU. It gives an outstanding performance and energy efficiency. It has 40MP super sensing cine camera with an f 1.6 aperture, 40 MP ultra wide lens with an f/1.8 aperture and 8MP Telephoto camera with an f/2.4 aperture.
3D depth sensing camera gives professional effects to your photos and videos. These cameras have a optical image stabilization. Even in ultra low light,it gives you a good quality of images and videos. It allows you to record ultra slow motion and ultra wide angle time-lapse videos
Charging is the most challenging aspect in smartphones. So everyone company comes with a different techonology and solutions for this problem to sustain their position in market. So Huawei offers best in class 40W wired USB C-type supercharge and 27 W wireless super charge.It has a 4500mAh battery. By charing one time in a day itself,it lasts for whole day. And also no need to worry about charge while travelling because this mate 30 pro has a wireless fast charge.It can be used temporarily for electric tooth brush or wireless headphones.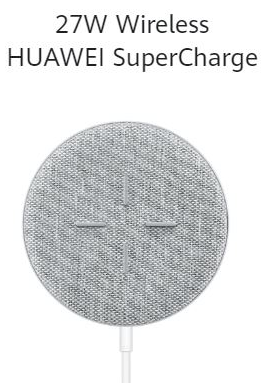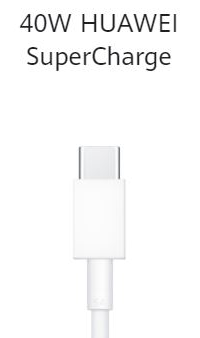 Huawei Mate 30 also has a in-display fingerprint readers, 3D scanning hardware and standard kirin 990 platform as Mate 30 Pro,slightly smaller 4200mAh battery with wired and wireless fast charging. It has 6.62" FHD+OLED panel with same HDR10 support and DCI-P3 coverage as Mate 30 Pro.But the difference comes in camera. This phone has 40MP sensor with RYYB colour filter and f/1.8 apertaure,8MP telephoto camera with 3x optical and 5x hybrid zoom, 24MP Selfie camera, 16MP (f/2.2) ultra wide camera.
AI auto rotate follows your eyesight movement and you can view from any angle. The NPU has only one core. It comes in one configuration with 8GB, 128GB storage capacity. Mate 30 doesn't have curvature screen, opting for flat screen. This phone price is €799 which is less than Mate30 Pro.
Huawei users can download any software from Huawei's App gallery. To replace google drive and photos, Huawei uses mobile cloud.Huawei mobile service is open source and unlicensed.EMUI 10 gives you a security services. But this is the very big challenge for Huawei.Because Without google apps it is very difficult to use smartphones for users. If Huawei app service satisfies the customers, defenitely Huawei will become number one in market. The good thing is that google didn't cancel license for current phones as of now.
Latest News:
Huawei has been already sold millions of Mate 30s in China within a week