MeeGo is generally a mobile device operating system. Users who care about Nokia believe that MeeGo is no stranger to it
MeeGo is a collaboration between Intel and Nokia and is a Linux-based free and open source portable device operating system. Released at the Mobile World Congress in February 2010, MeeGo incorporates Nokia's Maemo and Intel's Moblin platform and is led by the Linux Foundation.
MeeGo is mainly targeted at consumer electronics products such as mobile devices and home appliances digital, and can be used in platforms such as smartphones, tablets, netbooks, smart TVs and in-vehicle systems.
The latest version of MeeGo is 1.2, called MeeGo Harmattan. When establishing a partnership with Intel, Nokia is already developing the Harmattan system. On September 28, 2011, after Nokia announced the abandonment of the development of meego, Intel also officially announced the merger of MeeGo and LiMo into a new system: Tizen. In July 2012, Jolla Mobile was founded with the support of Nokia. Based on Meego's development of sailfish os, a new generation of Jolla phones will be released in China.
Currently, only the Nokia N9 (16GB) is equipped with the MeeGo system in commercial smartphones . Nokia will continue to launch three Meego phones in the next three years. There is also the N950. Nokia only manufactures 250 units and only provides them to developers. It will not be sold in the market. At present, the MeeGo mobile operating system platform has already included heavyweight manufacturers such as Intel, Nokia, LG, ZTE and China Mobile. Of course, among these vendors, Nokia and Intel are the most staunch supporters of the MeeGo mobile operating system.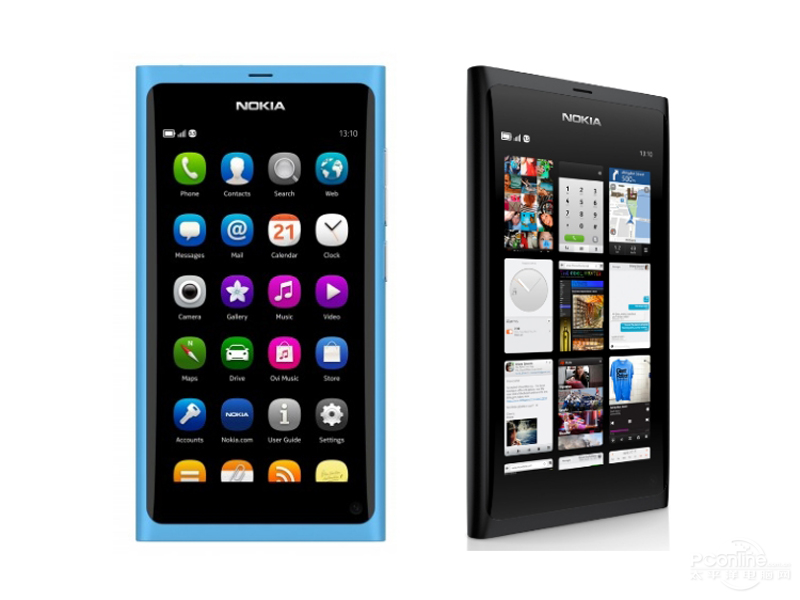 Hardware requirements
  MeeGo supports both ARM and x86 processors and supports the SSSE3 instruction set. And use btrfs as the default file system.
MeeGo supports a wide range of processors, including the Intel Atom and ARMv7 platforms. It also supports Qt, allowing developers to easily port applications across platforms. Various communication modules including GSM , GPRS and HSPA+ are also supported . The NFC function has been included in MeeGo 1.2. The Nete and desktop versions of the MeeGo system will also support Adobe Flash .
Support device classification
Mobile phone
  The latest version of the MeeGo mobile phone system is 1.2, called MeeGo Harmattan, which is guessed by the industry as the Maemo 6 system. When developing a partnership with Intel last year, Nokia is already developing the Harmattan system. After the announcement of the abandonment of MeeGo at the beginning of this year, it continued to develop on the basis of Maemo 6, and added the Handset UX (user interface) mobile phone meego designed for MeeGo based on Qt. And depending on the device, applications from Intel AppUp or Nokia Ovi Digital Software Distribution System will be available.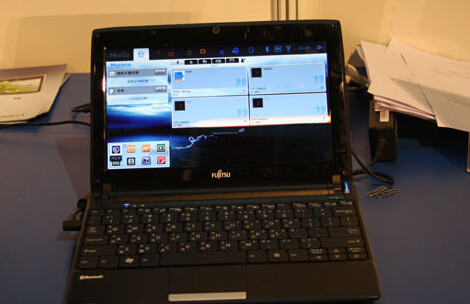 MeeGo computer tablet class
  Intel presented the tablet meego at the Taipei International Computer Show in early June 2010.
  Tablet meego, like other MeeGo projects, will be a completely open source project with Qt and MeeGo Touch frameworks. Intel revealed that Qt will combine the Wayland display server instead of the popular Qt/X11 in MeeGo Touch to take advantage of the latest graphics technology supported by the Linux kernel, which can improve the user experience and reduce system complexity.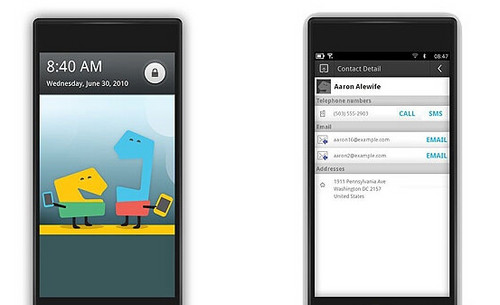 The GENIVI Alliance was formed by several car manufacturers and their corporate partners. Use Moblin and Qt as the basis for the "GENIVI 1.0 Reference Platform" for automotive communications entertainment equipment (IVI). GE's Graham Smethurst, and the BMW Group, announced that they will convert Moblin to MeeGo in April 2010.
Support model
  Only the Nokia N9 (16GB) is equipped with the MeeGo system in commercial smartphones .
  Editor's Note: As a new type of mobile operating system, most of the familiar users are Nokia's loyal fans, even Xiaobian has not played it, but unfortunately, with Nokia's announcement to give up MeeGo support and development This operating system has also disappeared.