LG unveiled its new flagship smartphone "LG G8X ThinQ" in September 2019. The LG's new phone, LG G8X ThinQ along with its unique dual-screen accessory will be available in the US starting on November 1st.
LG G8s ThinQ First Sale
The LG G8x ThinQ smartphone's main feature is an optional accessory — the LG Dual Screen, a case that lets you add a second display to the smartphone and use it as a dual-screen device.
carrier says the LG G8X ThinQ will be available starting November 1st while AT&T has been already started the pre-order for this phone.
Meanwhile, Sprint has also shared that it will support the G8X on its network and this phone will be available on November 8. The pre-booking will start on November 1.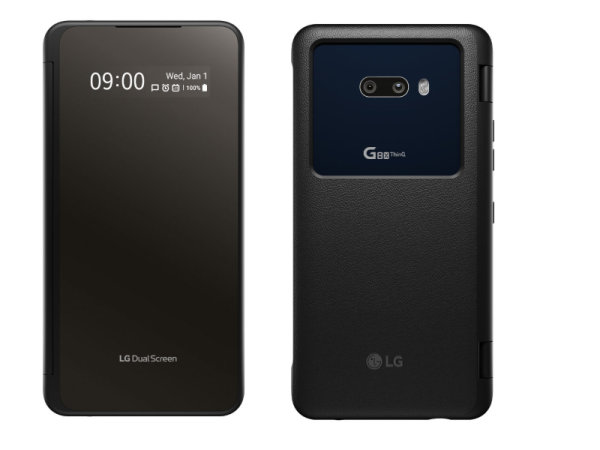 LG G8s ThinQ Price
An unlocked LG G8X ThinQ costs $699 while carriers are offering discounts to customers who sign up for a monthly plan.
Both the carriers offer an LG Dual Screen accessory for free for a limited time although Sprint says you'll need to send an mail to take advantage of the deal.
If you open a new line in AT&T, LG G8X ThinQ and its second display will be free for you, after billing credits in the amount of $26 per month have been paid back to you on your bill over a 30-month period.
If you switch to the sprint, It will cost you $15 per month on a Sprint Flex lease, an 18-month loan period, totaling just $270.
This price is only applicable for those who upgrade their current account or open up a new line in sprint.
LG G8X ThinQ Features
The LG G8X ThinQ features a 6.4-inch(1080x2340) OLED display, Qualcomm Snapdragon 855 SoC paired with 6GB of RAM and 128GB of expandable storage. and the Dual Screen accessory's display is another 6.4 inch, 2340 x 1080 pixel OLED touchscreen.
This smartphone has dual 12 MP (standard camera) + 13 MP (ultra-wide-angle- lens) rear camera setup, a 32 MP selfie shooter, and packs a 4,000 mAh battery. It runs on Android 9 Pie OS.
The case also has a secondary 2.1-inch monochrome display that you'll see if you fold the case closed so that the primary displays are facing one another.
You can see notifications, date, time, and remaining battery life on the cover screen.
Other features on the phone include in-display fingerprint scanner, Quick Charge 3.0 support, 3.5mm audio jack, IP68 water&dust resistance, Bluetooth 5.0, 802.11ac WiFi, and NFC.
---
ALSO READ: