LG has just announced its new Android-based 4G dual-screen flip phone- LG Folder 2.
LG Folder 2 Features
LG Folder 2 is the successor of the first LG Folder phone that was launched back in 2018. According to the company, the new dual-screen LG Folder 2 phone is aimed at seniors, youngsters, and people who prefer 'simple functions' on their mobile phone.
LG Folder 2 features a 2.8-inch QVGA screen when thee flip open and also there is a 0.9-inch mono screen on the front to quickly view notifications such as text messages, calls, time, battery life and signal status. LG Folder 2 phone's weight is 127g which is lighter than the previous LG folder (130g). The device comes with a 2MP camera and runs on Android OS, However, the version doesn't reveal by the company.
Other key features on the handset include an SOS Key, AI Voice Service which might turn out to be quite handy.
Around the back, The LG Folder 2 has a T9 keypad along with SOS hot Key that lets you call a preregistered number by pressing three times quickly within 1.5 seconds, as well as the location information of the person using the phone will be shared with the owner of the pre-registered number via text.
If you press the hotkey button above the call button, AI voice service or recording function can be accessed depending on the carrier. The AI ​​voice service recognizes and answers the voice when the user presses the hotkey button and asks questions for weather, date, time, simple calculation, etc.
The device is also equipped with a data security lock function, which prevents unintentional data charges.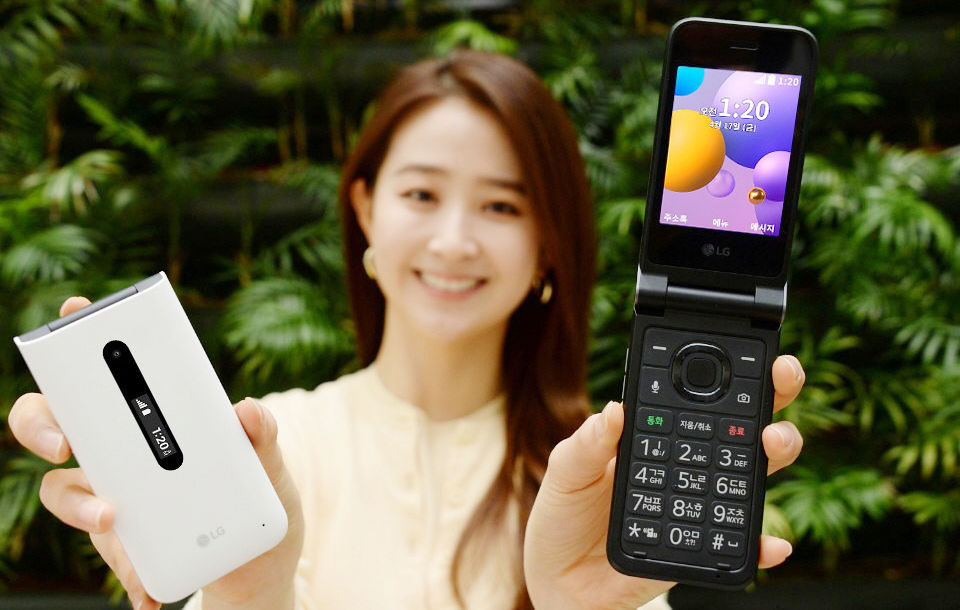 LG Folder 2 Price, Availability
LG Folder 2 was launched in New Platinum Gray and White color options,
The Price of LG Folder 2 is set at WON 198,000 (around US$ 162 / Rs. 12,405). The new flip phone will be available in South Korea from April 17, 2020. As of now, LG has not revealed any details about the international availability of the LG Folder 2, outside South Korea.
LG Folder 2 specifications
Display: 2.8-inch (320 x 240 pixels) QVGA LCD screen; 0.9-inch mono front screen
Body: Dimensions: 107.9x55x18mm; Weight: 127g
Processor: 1.1 GHz quad-core Qualcomm Snapdragon 210 (MSM8909) processor with Adreno 304 GPU
Memory: 1GB RAM, 8GB Internal memory, expandable memory up to 32GB with microSD
Camera: 2MP camera
Connectivity: 4G LTE, Wi-Fi 802.11 b/g/n, Bluetooth 4.1, GPS
Battery: 1470mAh battery
Other Features: FM Radio, SOS key
TAGS: Best Samsung Mobiles | Best Huawei Mobiles | Best Moto Mobiles | Best Sony Mobiles | Best Nokia Mobiles | Best Apple iPhones | Best OnePlus Mobiles | Best Xiaomi Mobiles | Best Vivo Mobiles | Best Realme Mobiles | Best Honor Mobiles | Best LG Mobiles | Best Asus Mobiles | Best Oppo Mobiles
---
You Might Like This Video
For the Latest LG Mobiles Specifications, upcoming mobiles news, tech news, reviews and more, check out chiptrolls.com and follow Chiptroll's on Facebook.
---